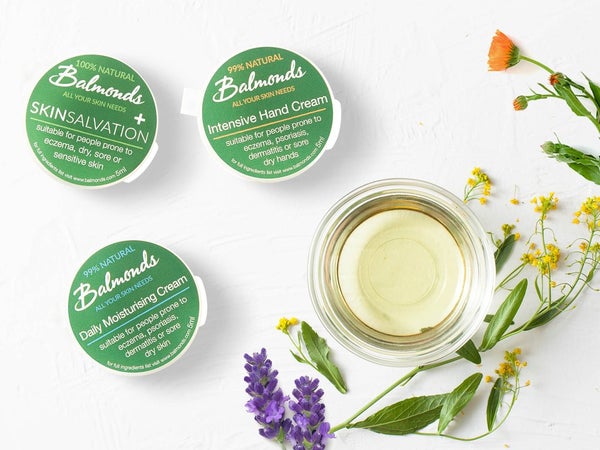 A mother's Solution
Natalie Balmond had tried countless lotions and potions, both prescribed and alternative, but every single cream on offer stung her daughter's sore skin and seemed to make things worse rather than better.Natalie knew exactly what she needed: a cream that didn't contain anything unnecessary or irritating that might trigger a flare-up.
That meant:
No preservatives,

no fragrances, no chemical emulsifiers, no ingredients only there for the sake of appearance, no known irritants, such as parabens, pegs, sls, etc.
Instead, the moisturiser had to be:
100% natural, as mild as possible, intensively hydrating, safe, effective, nourishing, protective
Natalie worked in her kitchen, mixing together combinations of nourishing organic oils, skin-kind herbs and beeswax. The gentle, entirely natural balm she formulated worked so well and so quickly to hydrate and tranform her daughter's thirsty skin; Skin Salvation was born!
Shop Skin Salvation
Shop Bundles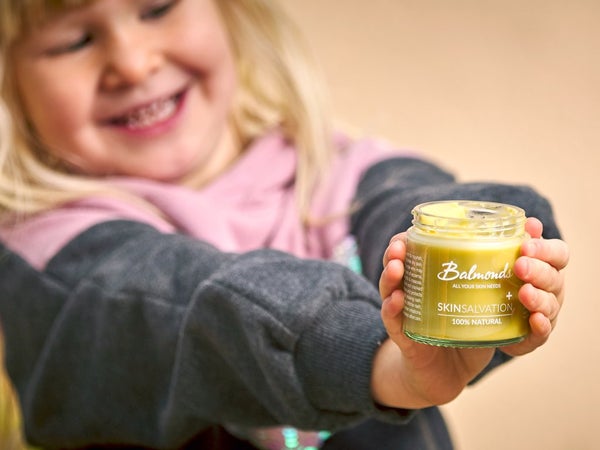 What is Skin Salvation?
Skin Salvation is a thick, rich, oily, beeswax-based salve, designed to soothe the itch, lock in moisture and protect from further irritation to break the itch-scratch cycle. It contains hemp seed oil which is very rich in essential fatty acids which eczema sufferers often lack, so long-term use will nourish the skin with the nutrients and oils needed to regenerate, regulate and repair the skin.
Balmonds, now makes a whole range of natural skincare for people prone to allergies and eczema, those with sensitive or dry skin, or anyone who wants to avoid irritants, toxins or pollutants in their skincare regime.
Shop Now
Discover Skin Salvation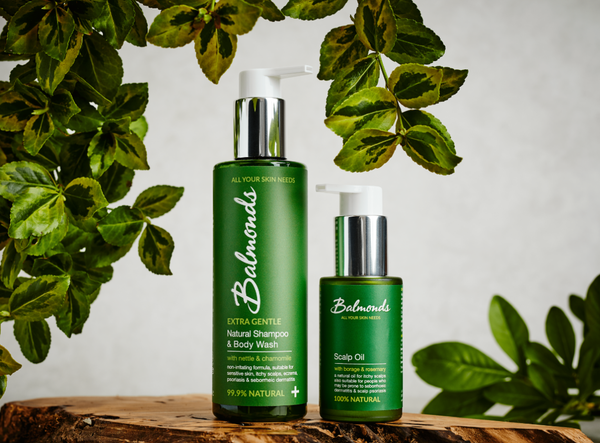 It had to be better so we made it ourselves
We specialise in products that are free from the common synthetic ingredients that can cause flare-ups and rashes, choosing natural alternatives instead, so lovers of natural beauty can treat themselves and still be sure that they are being as kind to the planet as they are to their skin!

Balmonds Skincare range includes all-natural moisturizers, luxurious face and body oils, cleansers, hand cream, lip balm and hair care.

None of our products contain petrochemicals, perfumes, parabens, PEGs, animal-derived glycerin, synthetic emulsifiers or SLS. They are instead made from cold-pressed organic natural oils, biodynamic herbal tinctures and essential oils.

Skin Salvation is loved by thousands of people worldwide, whose positive feedback in the form of letters, emails and testimonies bears witness to its effectiveness and success.

Shop Now
Build Your Routine